François Carrier⎜Music funding
Saxophonist ⎜improviser ⎜composer
Hello,
As you probably know, I've been travelling the world for several years to play my jazz and improvised music concerts.
I am now asking for your support in order to realize many other upcoming artistic projects.
Yes, but why?
The funds raised will allow me to finance my creation projects, production of new albums (vinyl) and future  musical tours. This money will also be used to hire musicians as well as for the graphic design and the publishing of a long-awaited photo book of my recent musical wanderings.
Who am I ?
Truly creative, deeply intuitive, visionary, totally inhabited by the arts, always amazed and eternal optimistic, I am so grateful for being alive and well. 
« – You can't imagine what happens in about 100 minutes and four long tracks. We're talking about a big free jazz-based work, like the kind Coltrane did in his later years or the kind Coltrane would have done had he lived a little longer. Really important recording that you should definitely pay attention to even if you don't listen to this kind of stuff (then you might start to care), since there's a war going on. A storm of tones, rhythms, contrasts, harmonic phrases that complete the language of the music. No small thing. »
MIC⎪December 12, 2021 by Anastasios Babatzia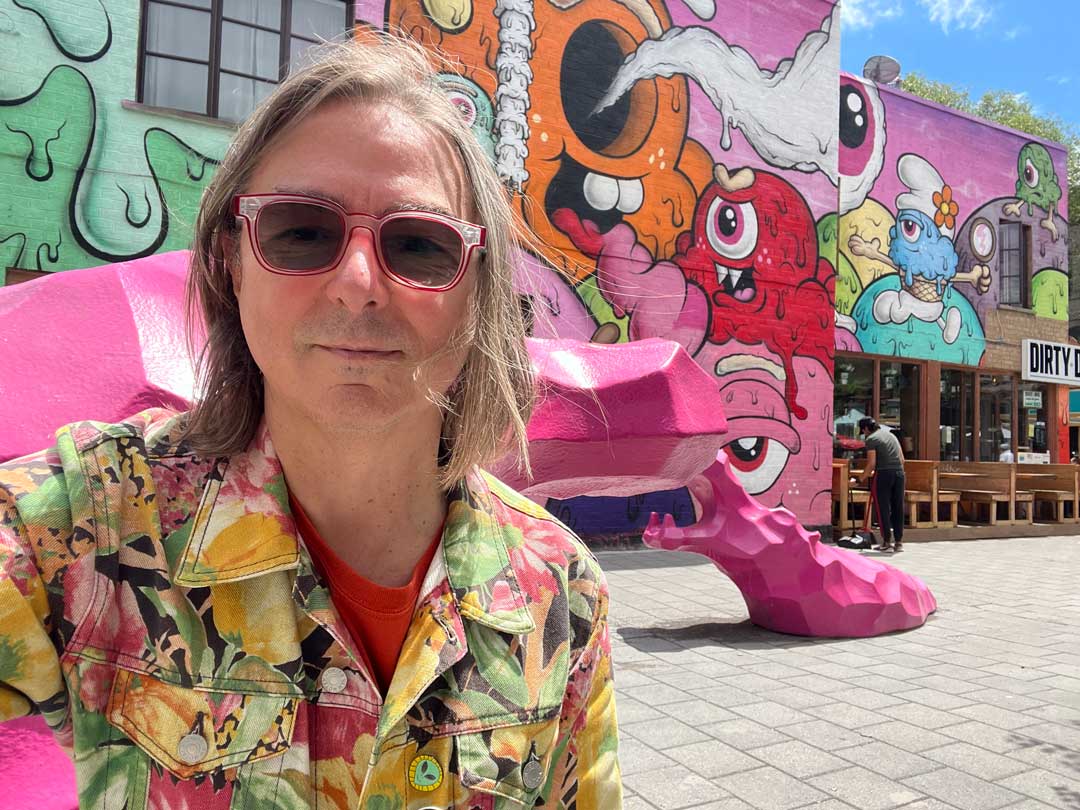 François in Montreal, 2022
Make your choice
10 $ – a digital download
20 $ – a CD of your choice (if available)  → Shop
50 $ – personalized cell phone ringtone
100 $ – sheet music catalog of previous compositions
150 $ – written thank you in next album to be released
250 $ – collection of 18 different CDs
500 $ – private solo concert
1,000 $ – private duet concert
1,500 $ – private trio concert
2,000 $ – become an official sponsor
$,000 $– any donation would be greatly appreciates !!!
What to expect of me
Release of a new  album (vinyl) Studio Recording expected in May 2024.
Release of a new  album (vinyl) recorded Live in japan expected in September 2024.
Photo book of my recent wanderings. I want to share the images that strike me during my musical tours around the world, the visual impressions that inspire and inhabit my music during the concerts that I present in these cities, these extraordinary encounters that we find in each of my 40 CDs available on colyakoomusic.com
Composing a repertoire of new musical pieces that I will use during concerts with different musical ensembles, which will add a new dimension to my repertoire and diversify its scope.
Organize concert tours in Europe and Asia. Find broadcasters, make agreements, book transportation and accommodation, etc.
Thank you to my generous donors :
Édith Fortier ● Jean-Claude Fortier ● Yves Carrier ● Jean-Pierre Marcil ● Paola Silva ● Julia Alva ● Stéphane Muhlhausen ● Azamit
● 

Josée Lamontagne ● Jean-Pierre Guay ● Nikos Monastiriotis ● Éric Le Ménédeu ● Restaurant Mile-End ● Nikos Papagianopoulos ● Mirko Laflamme

●

Paola Laflamme

●

Uwe Neumann

●

Ayden Malik

●

Chapleau Laroche Opticiens

●

Ségolène Roederer