Canadlan alto saxophonist François Carrier and drummer Michel Lambert went to Russia four times over the last six years to play their melodic abstract music with St. Petersburg-based pianist Alexey Lapin. They released their first Trilogy in 2012 then in 2014 FMR Records published "The Russian Concerts Vol. 1 & Vol. 2" which were widely acclaimed.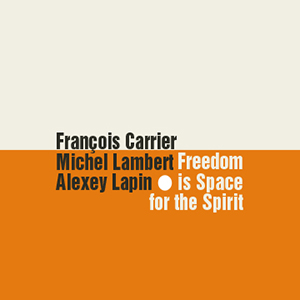 This unique Trio is back with their sixth album from a concert recorded at Experimental Sound Gallery (ESG-21) in St. Petersburg on May 29th 2014.
Human beings are intriguing and Fascinating. We have so much infinite potential for positive creativity. We are also the only known living creatures in the universe that make life more difficult than it naturally is. Travelling stimulates openness. Openness awakens wonderment. Then music occurs. Music is and always will be here. Attention is the path to inspiration and creativity.
Surprise! A seventh album from François, Alexey and Michel is yet to come…